Conférence | Lecture: De Sor Juana a nuestro tiempo: la lucha por la igualdad de género
2021-03-08 @ 5:00 pm

-

6:00 pm

Free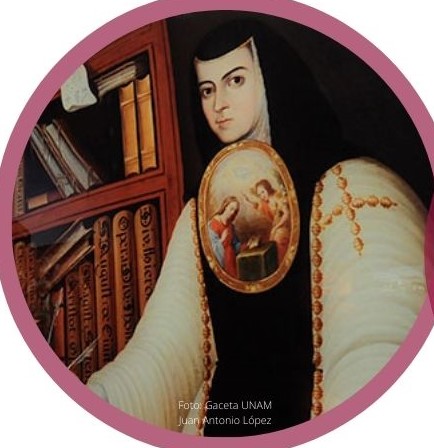 De Sor Juana à notre époque: la lutte pour l'égalité des sexes
Exposé historique et contextuel en deux sections. La première, l'historique, explore la figure de Sor Juana Inés de la Cruz en tant que femme de son temps, avocate de l'égalité entre les hommes et les femmes. Dans la seconde, une approximation de l'égalité des genres est faite à partir de données qui montrent la réalité du Mexique et du monde.
From Sor Juana to our time: the fight for gender equality
Historical and contextual talk in two sections. The first, the historical one, explores the figure of Sor Juana Inés de la Cruz as a woman of her time, an advocate for equality between men and women. In the second, an approximation of gender equality is made from data that shows the reality of Mexico and the world.
Invités | Guest Speakers: Alicia Mayer PhD | Directrice UNAM-Canada Director / Manuel  Vázquez V. | Sous directeur UNAM-Canada Academic Affairs Chief Executive
Langue | Language : espagnol | Spanish 
Charla histórica y contextual en dos secciones. La primera, la histórica, explora la figura de Sor Juana Inés de la Cruz como una mujer de su tiempo que abogaba por la igualdad entre hombres y mujeres, en educación básicamente. En la segunda, se hace una aproximación de la igualdad de género desde los datos duros que arroja la realidad de México y del mundo.